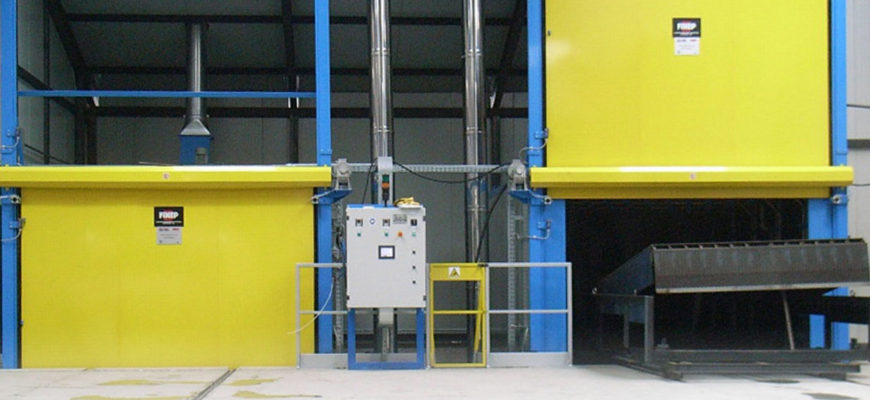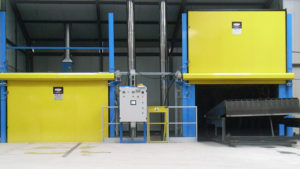 Dollmar Meccanica, thanks to the increasing abilities and to the constant research of more innovative systems, developed a Finep pre-treatment automatic plant with movingramps, to be able to treat different sized components.
The plant is compact and highly versatile because is perfectly suitable to treat not just large artifacts, but sheet metals, panels and normal-sized canned too, if properly placed on industrial trucks; this plant is able to replace any kind of manual actions, also preventing the possible contact of the operator with the chemical products used.
In order to ensure an effective impact on difficult morphology pieces, the cleaning is executed with several spraying nozzles placed on the ramps. The continuous and alternate movement of these ramps allows also to reduce the whole process' cycle times.
The proposed solution is the result of the know -how of the various Dollmar Group souls that allow the final user to have a single interlocutor both for plant development and for all aspects related to chemical products used. The cleaning problem is, in fact, always dealt with the study of the chemical process by industrial or laboratory tests in order to identify the most suitable solution.
The entire plant life cycle is accompanied by Dollmar through mechanical maintenance and spare parts, product supply and the related process controls as well as by the technical advice of experts about environmental legislation.
Extract from "Lavaggio Industriale"-2016