For every components a dedicated basket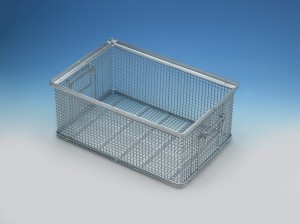 Dollmar Meccanica distributes a full range of piece carrier racks for metal washers.
The technical office has created piece carrier trays of various sizes and with various characteristics in order to guarantee the best washing solution.
Dollmar Meccanica's baskets can be standard dimensions of 300x450x200mm or 300x450x100 or of specific dimensionsaccording to the pieces that the client needs to wash.
Evermore sophisticated and specific accessories allow further improvement in washing performance.
To get yours please send a mail to info@dollmarmeccanica.com