Dollmar Group mixed all its previous experiences in surface washing and treatment in a single society named Dollmar Meccanica S.r.l.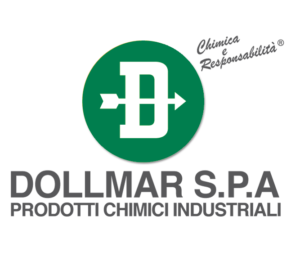 Dollmar SpA was founded in 1948 as a society operating in the marketing of chemical products. Soon it became European leader in the chlorinated solvents field. From the distribution of an increasingly wide range of solvents, Dollmar's activity went on to produce formulation such as thinners, superstabilizing solvents, paint strippers and aqueous detergents, created also to meet surface washing and treatment needs.
At that time no particular attention was paid to the use of chemical products in plants which scarcely guaranteed either the protection of the workers or the one of the working place and environment. Moreover, waste materials were carelessly treated and eliminated.
In 1984, taking advantage of its chemical and procedure experience, Dollmar decided to deal more completely with the treatment and finishing procedure, amplifying its offer with closed circuit solvent washing plants, thus eliminating the  above mentioned serious aspects. In order to differentiate

chemical activity from mechanical, at this point Delfino S.r.l. was founded, which became the most important metal washing distributor in the region and very soon it was a point of reference for solvent-based surface treatments. In 2009 Dollmar decided to strengthen the entire sector with new plant engineering alliances through the acquisition of FINEP, a 30-years experienced society in the field of machines and systems for the treatment and finishing of the surfaces.
In this way Dollmar Meccanica was founded through which today Dollmar, with its 25 years experience recognized by over 2000 clients, is able to develop global and integrated solutions in terms of products-plants-services.
Dollmar Meccanica offers itself to its clients as partner to :
analyse the production process

evaluate the best solutions for the specific needs of the client who can choose from a wide range of products and plants

offer services and technical, chemical and environmental assistance throughout the region, proposing solutions with plants and products that respect the strictest environmental normatives and guarantee an elevated and constant washing quality