A world of synergies for industries at BIMU
The Group Dollmar arrives at the Bimu Exposition 2014 edition with a large number of innovations implemented in the last two years.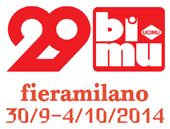 Since the last edition in 2012 Bimu Dollmar and Dollmar Meccanica have grown by developing partnerships and investing in innovation so to present the latest innovation.
As a well-known manufacturer of washing machines, Dollmar Meccanica will present two plants for the surface treatment of mechanical components:
PLANT RDV.4

– a water-based cleaning solution dedicated to the treatment of small parts with a complex morphology particularly designed to combine high efficiency with a lower environmental impact.
DM MULTISOLVENT

which combines the advantages of a solvent-based wash plant  with the multifunctionality of a fully automatic process with the possibility of choosing between 20 different washing programs with hydrocarbon solvents or modified alcohol.
The point of strength of the Dollmar Meccanica plants is the support of Dollmar SpA developping and supplying cleaning solutions specificly designed for each material and pollutants to remove. Only in this way Dollmar Group is able to provide solutions tailored to each customer and a complete after sales service.
For this event Dollmar Meccanica will appear together with MotulTech officializing the new partnership implemented in 2014. Motultech, french company specialized in the development and production of special lubricants for many industrial applications such as metal processing, high-performance lubrication and heat treatment.
An opportunity to discover the full range of products and meet the managers and technicians Dollmar Group .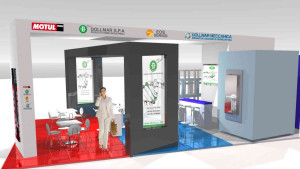 COME AND VISIT US AT
HALL 15 – BOOTH D20