The Company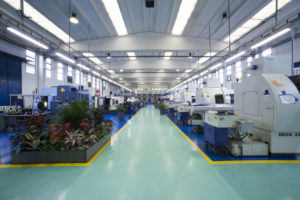 Founded in the '50s, the company Leghe Leggere Lavorate produced metal components for sectors such as automotive, valves and heat exchangers. The increasingly stringent requirements in its main sector have pushed the company management towards the introduction into new market niches. Thus it was that in the nineties the medical sector was identified as a potential development market. Ideal choice, as currently the company produces 85% medical components for both Italy and abroad. With a fleet of 40 lathes and 3 machining centers, today the company manufactures, packages and ships up to 500,000 pieces per month between plates, screws and implant parts of certified titanium and steel.
The cleaning technology
In such a delicate sector, the choice of the washing technology is a fundamental step to guarantee the highest cleaning performance required. Given the long-standing relationship with Dollmar Meccanica, Leghe Leggere has in fact decided to introduce a Multisolvent model washing machine. The plant is closed circuit and works in vacuum with 3 different types of solvents, like perchlorethylene, hydrocarbons or modified alcohol. In this case, the company chosed the modified alcohol Dollmarsol G120, as it responded perfectly to the needs of less environmental impact and cleanliness required by the medical environment, less than 2 microns of residue. Furthermore, the plant is equipped with an ultrafiltration system specific for the medical sector and suitable for the separation of both vegetable and mineral oils.
In addition to this, the constancy of the level of cleanliness for all washed components is of fundamental importance, since most of the pieces go on to further processing such as shot peening, oxidation, electro-polishing and tumble finishing.
Conclusions
The effectiveness of the washing technology, of the chemical product, of the technical and chemical assistance of Dollmar have been the pillars of the perfect synergy between customer and supplier that has lasted for decades.
Published on ICT n ° 14 – October 2018